With our revolutionary Virtua Express Warranty, and exclusive SmartDrive technology, you'll never worry about down time again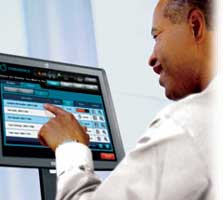 At Codonics, you'll find knowledgeable, solutions-oriented people committed to delivering quality products and outstanding customer service.
Codonics Virtua is designed with the highest standards of quality and reliability in mind. With product installations worldwide, Codonics has the experience and global reach to provide the service and support you deserve, with the quality and reliability you expect.
The compact size of Virtua allows for our unique "swap" service, providing greater uptime and a simpler experience than traditional on-site service plans, focusing you on your patients and workflow, not on your disc publisher.