With more of today's medical systems using color applications, Codonics leads the industry with ChromaVista® Color Paper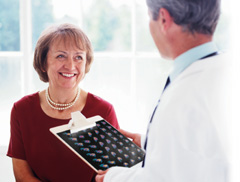 Codonics introduced the world's first DICOM color imager and has been pioneering multi-media imagers for over two decades. We are the industry leader in color imagers with nearly 30,000 installations worldwide.
Our Horizon Multi-media Imager features stunning edge-to-edge color printing, maximizing imaging size and reducing waste. Codonics exclusive Medical Color Matching (MCMâ"¢) is an advanced image processing feature that adjusts printed output colors to accurately match soft-copy monitors. This process corrects differences in hue, saturation, and intensity between the printer and soft-copy review stations. User's can easily determine the best match for their screen using the automatic MCM bracketing feature which is built into every Codonics imager.